Introduction
Are you a food enthusiast yearning for an unforgettable culinary experience on the beautiful coast of Maine? Look no further! Wells, a charming town with a rich maritime heritage, is home to an array of dining establishments that cater to every taste bud. From seafood delights to succulent steaks, you're in for a treat. Let's dive into the four must-visit restaurants that will leave you craving for more.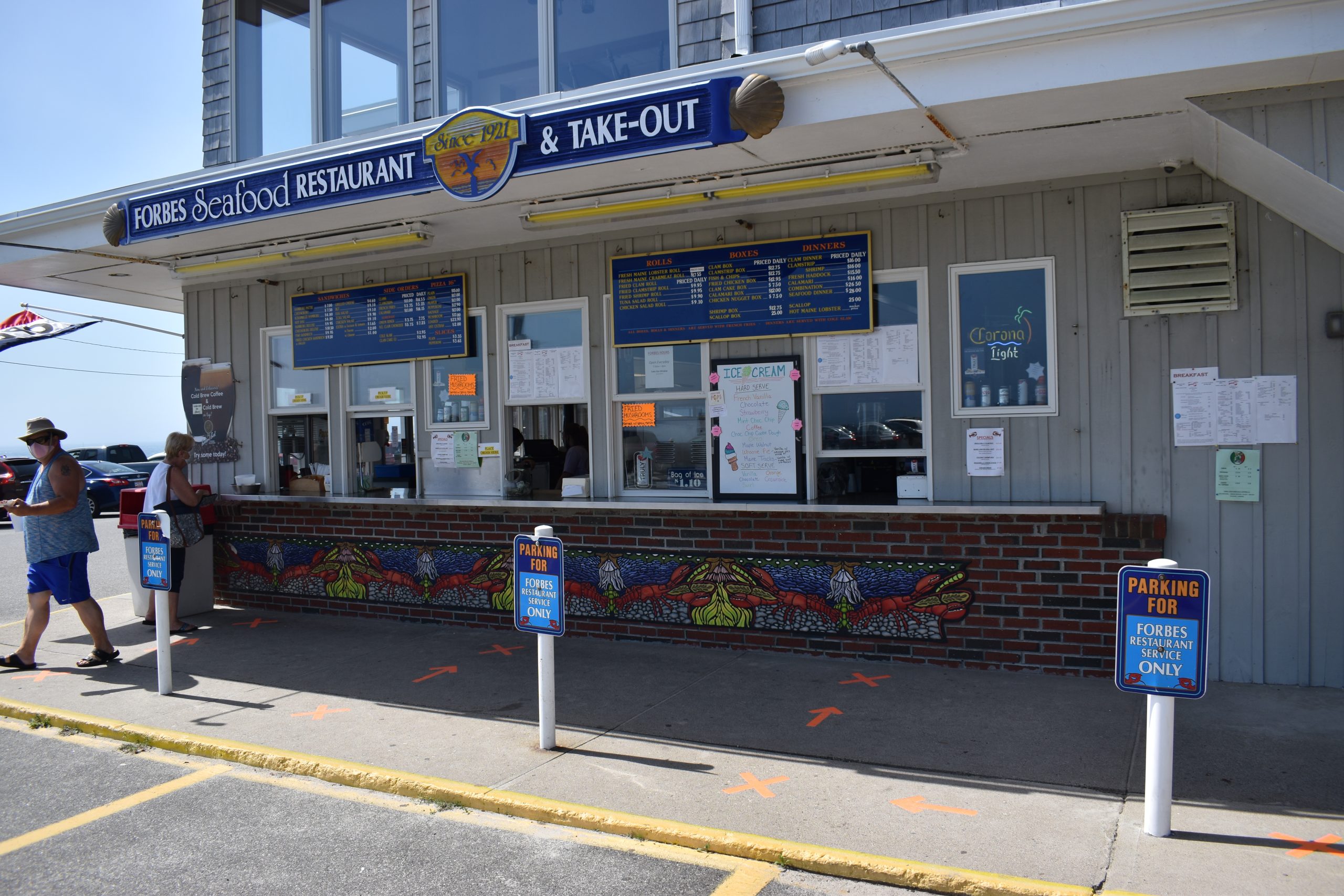 1. Forbes Seafood
Located right on the waterfront, Forbes Seafood offers an exceptional seafood dining experience that captures the essence of Wells' coastal charm. This family-owned gem has been serving up delectable seafood for generations, making it a staple for locals and tourists alike.
Their menu boasts a wide selection of fresh catch, ranging from the classic New England clam chowder to lobster rolls overflowing with tender meat. Don't miss their mouthwatering fried seafood prepared to perfection. Forbes Seafood's commitment to using the freshest ingredients ensures that each dish bursts with the authentic flavors of the ocean.
Forbes Wells Beach Maine Seafood Restaurant (forbesrestaurant.com)

2: The Steakhouse
For those craving a hearty and satisfying meal, The Steakhouse in Wells is an absolute must-visit. This culinary haven specializes in perfectly cooked, high-quality steaks that will leave you craving for more.
The menu features an array of cuts, from tender filet mignon to juicy ribeye's, ensuring every steak lover finds their perfect match. Accompanied by a variety of savory sides and complemented by an extensive wine and beer list, The Steakhouse delivers an unforgettable dining experience that will satisfy even the most discerning palates.
https://www.the-steakhouse.com/

3: Fisherman's Catch
Nestled amidst the picturesque views of Wells Harbor, Fisherman's Catch is a delightful seafood eatery that celebrates the bounty of the ocean. The restaurant prides itself on its commitment to sustainability and supports local fishermen, making it a dining spot that resonates with eco-conscious foodies.
At Fisherman's Catch, expect a diverse menu offering classics like fried clams and scallops, as well as innovative seafood dishes with a modern twist. Their lobster bisque is a crowd-pleaser, and the seafood platter is perfect for those who want to sample an array of flavors. Whether you choose to dine inside with charming nautical decor or on their outdoor deck overlooking the water, the experience is nothing short of delightful.
https://www.fishermanscatchwells.com/

4: Wells Beach Lobster Pound
No trip to Wells would be complete without indulging in a traditional Maine lobster feast, and Wells Beach Lobster Pound is the place to do just that. This quintessential seafood shack has been serving locals and visitors alike for years, earning a reputation for its no-fuss, finger-licking-good lobster dishes.
Enjoy a classic lobster dinner with buttery corn on the cob and coleslaw or savor their lobster rolls packed with generous chunks of fresh lobster meat. Whether you dine at one of their outdoor picnic tables or take your meal to the nearby sandy shores, the experience is bound to be a true taste of Maine's culinary heritage.
https://www.wellsbeachlobster.com/
Conclusion
Wells, Maine, offers a culinary adventure that will tantalize your taste buds and leave you with unforgettable memories. Whether you're a seafood enthusiast or a steak lover, these four must-visit restaurants – Forbes Seafood, The Steakhouse, Fisherman's Catch, and Wells Beach Lobster Pound – are sure to make your dining experience in Wells a delightful one. So, pack your appetite and get ready to savor the flavors of the coast!