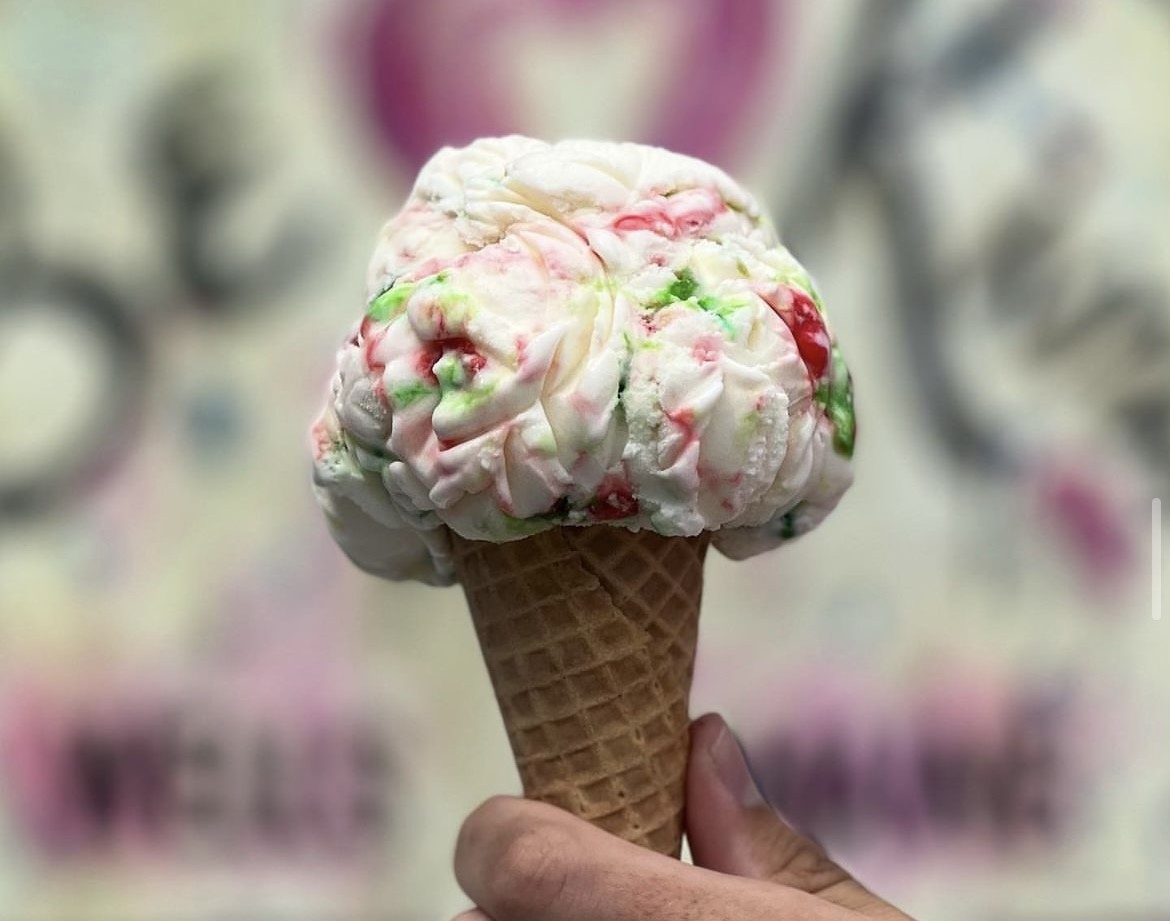 Introduction:
Nestled in the heart of the picturesque coastal town of Wells, Maine, lies a hidden gem cherished by locals and visitors alike – Scoop Deck. This family-owned ice cream parlor has been serving delectable treats since its inception in 1983, captivating the hearts and taste buds of generations. With its old-school charm, mouthwatering flavors, and inviting ambiance, Scoop Deck has become an iconic destination for ice cream enthusiasts seeking an unforgettable experience. Let's dive into the world of Scoop Deck and discover what makes it a must-visit spot for anyone in the area.

A Rich History:
Scoop Deck's story dates back to the 1980s when it was founded by Suzanne Erskine Fretwell at her family's summer home, as she sought to share her love for ice cream with the community. What started as a humble ice cream shop out of a family barn, the Scoop Deck has become one of the most popular ice cream places in Maine and has been serving ice cream for 40 years. The parlor's warm and friendly atmosphere, coupled with their commitment to their customers and community, has allowed them to stand the test of time and remain a staple in the Wells community.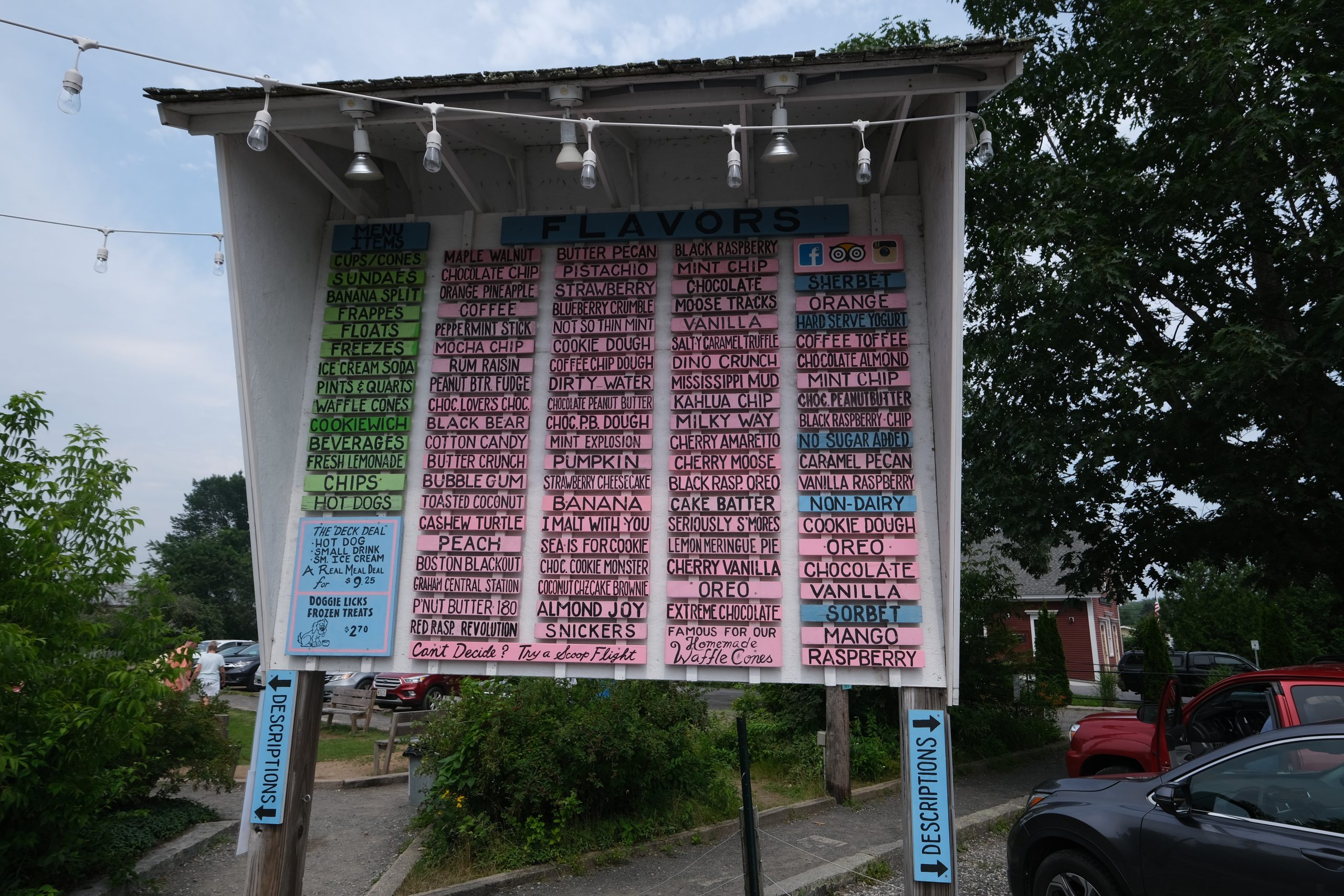 Delicious Flavors:
One of the key reasons for Scoop Deck's enduring popularity is its exceptional range of flavors. Whether you're a fan of classic favorites like chocolate and vanilla or crave adventurous combinations like strawberry cheesecake or sea salt caramel truffle, Scoop Deck has something to please every palate. One of the parlors' most notable features is its homemade waffle cones. These delicious cones are made fresh every day for customers to enjoy and have become a Scoop Deck icon. Not only do they cater to traditional ice cream enthusiasts, but they also offer a delightful selection of dairy-free, vegan and sugar-free options, ensuring that everyone can savor the delightful flavors. From creamy sorbets to oat and coconut milk-based creations, the inclusive menu showcases their dedication to providing a memorable experience for all patrons.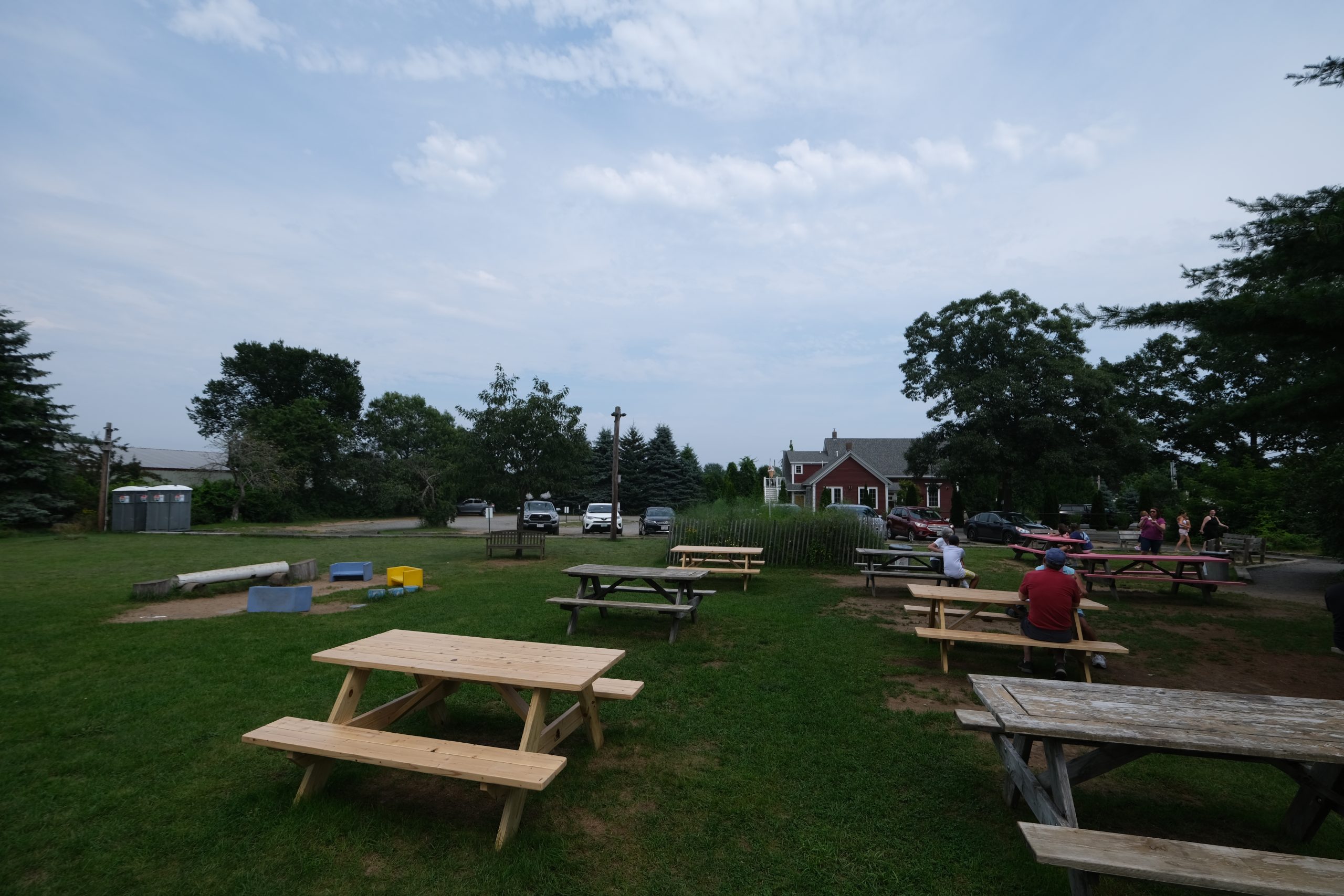 Charming Ambiance:
Scoop Deck's ambiance perfectly complements the coastal setting of Wells, exuding a warm and inviting vibe. The parlor's exterior is adorned with beautiful landscaping, a porch, as well as picnic tables out back. Step inside, and you'll be greeted by the sweet aroma of freshly made waffle cones, and a vibrant interior which showcases paintings, photographs, signs and even a traffic light! With ample seating of picnic tables and benches behind the building, customers can enjoy their treats outdoors. Whether you're seeking a sweet afternoon with loved ones or just a moment to savor your favorite flavor, Scoop Deck provides the perfect setting to create lasting memories.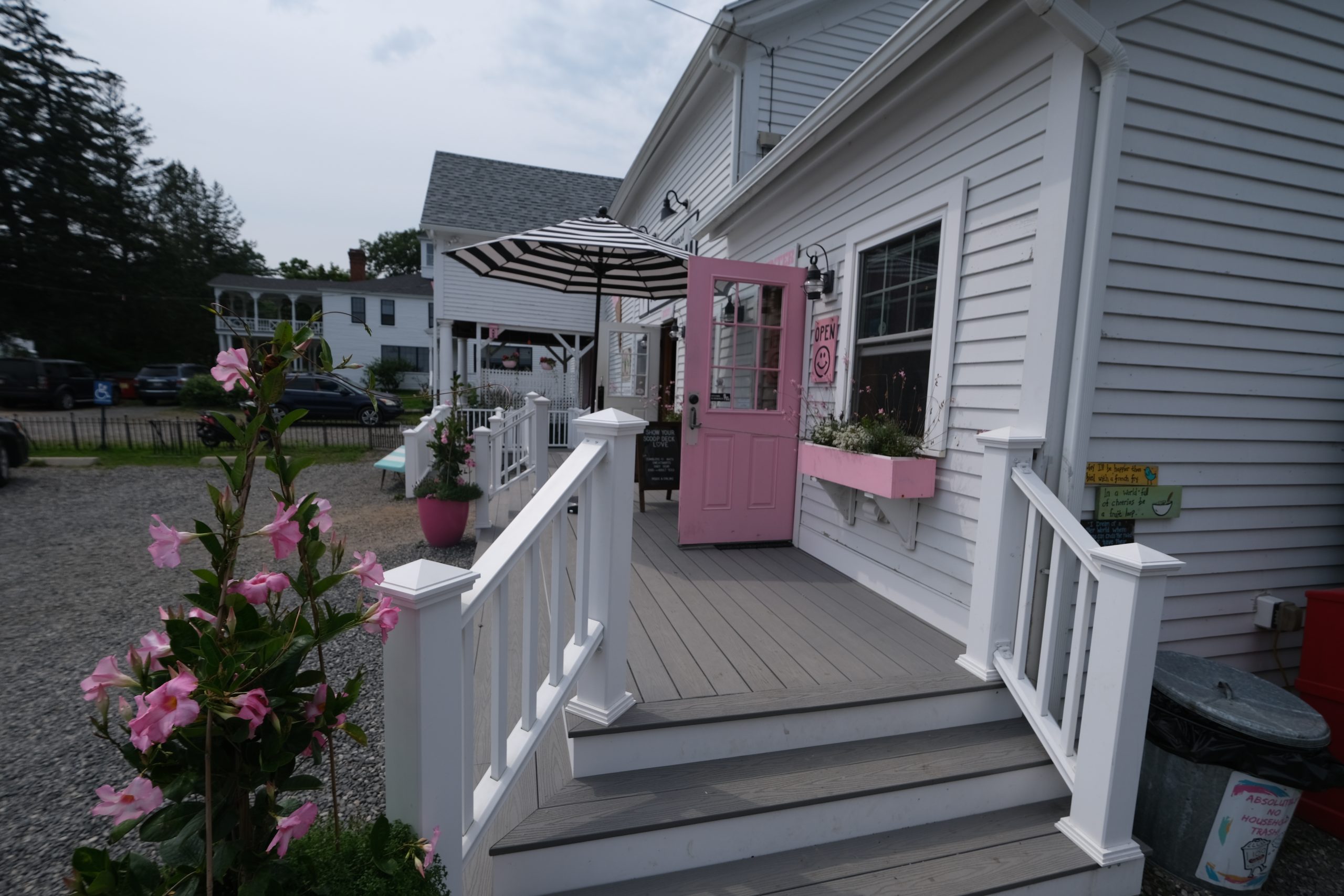 Community Involvement:
Beyond its delicious offerings and charming setting, Scoop Deck plays an active role in the local community. Throughout the years, they have been involved in various charitable initiatives, supporting local schools, fundraisers, and events. Their commitment to giving back and nurturing a sense of community has further endeared them to the hearts of Wells residents.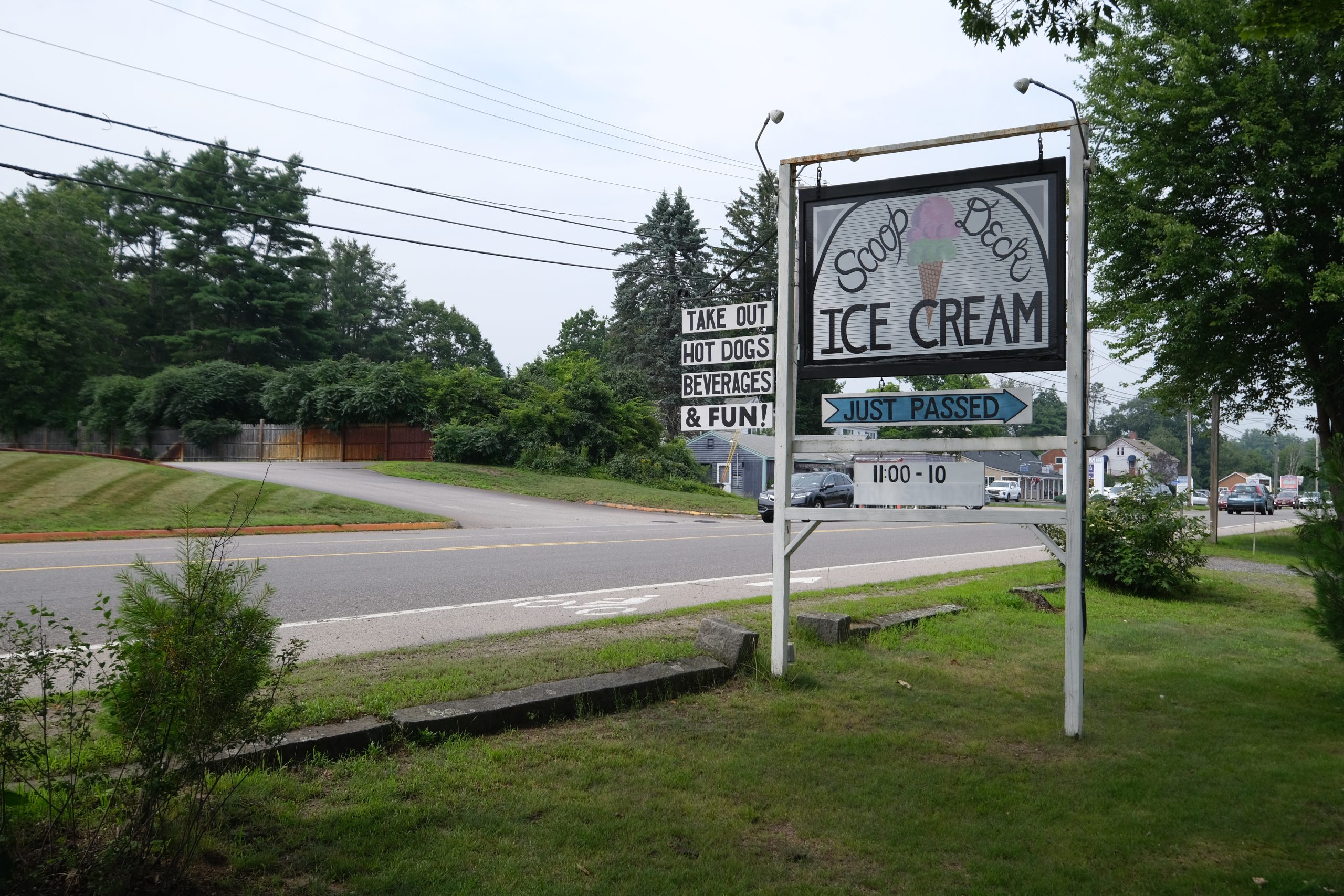 Conclusion:
Scoop Deck in Wells, Maine, is a place where simple joys come to life. From its rich history to its delectable flavors and captivating ambiance, this family-owned ice cream parlor has become a beloved institution in the hearts of locals and tourists alike. So, the next time you find yourself in the beautiful town of Wells, don't miss the chance to indulge in a scoop (or two!) of their delightful ice cream and experience the magic of Scoop Deck for yourself. It's a destination that encapsulates the essence of coastal Maine and promises an unforgettable taste of happiness.