Find Your Perfect Guest Room Or Vacation Homes – Use Our Map Below.
Our guest rooms are located throughtout nine different buildings. Five buildings are on the oceanfront. Other buildings are just a few steps from away from the oceanfront. All of our rooms are exceptionally clean and well maintained for your comfort. Many rooms have private balconies with panoramic ocean views. All rooms and balconies are non-smoking. Click here for more information.
Our vacation home cottages are located in the residential neighorhood surrounding the resort, and are of varying sizes. They are all a short walk to Wells Beach, and include the use of our resort amenities, including our heated indoor pool, hot tub and workout room. Click here for more information.
Use the clickable diagram below to view lodgings in any of our guest room (yellow) buildings or vacation home (purple) rental cottages.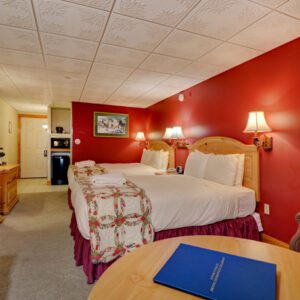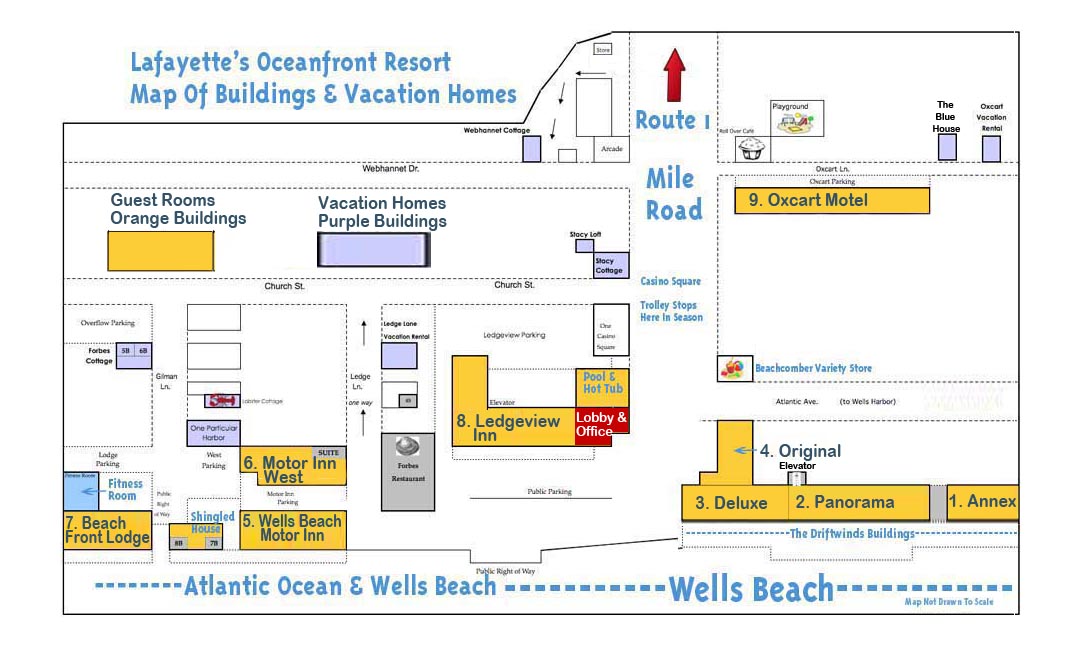 Lafayette Guest Room Reservation Policies:
Advance Deposit: One nights deposit is required for reservations. Personal check or money order accepted for deposit. Full payment on arrival.
Cancellations: Deposits are refunded if we are notified up to 7 days in advance of arrival date and we are able to re-rent the room. There is a $25 service charge for cancellation of any reservation June through October and any major holidays throughout the year. Please consider your departure date carefully, in the event you leave before the end of your reservation June through October, the full rate will be charged.
Check out: 11am Check in: 2pm
Pets: Sorry, No pets at any time.